Candidates for District 22 Offices 2022-2023
Seeking the role of District Director
Native Texan. Retired military. Joined Toastmaster 01 November 2013. I believe that the strength of our organization is our clubs. In order for our clubs to stay strong and grow, we have to be a family, not just a club where we meet every other week. We have to get excited about Toastmasters and share the benefits of Toastmasters and our Why do we stay in Toastmasters! Communicate early and often and be the example that your kids would be proud of. We are Toastmasters! Walk a little taller, head higher and with a swagger! Be the Tip of the Spear!
Jerome Montgomery, VC5, DL5, PI2
Seeking the role of Program Quality Director
World traveler and changer! I was born in California and spent most of my childhood in Florida. I joined Toastmasters in July of the year 2017 to help reconnect with people. Since then, I've taken advantage of the leadership training which has helped both in my personal life and career. I love how Toastmasters can help people progress in life! My goal is to pay the blessings I've received forward and help others do the same!
Seeking the role of Club Growth Director
I have been a member of Toastmasters since August 13, 2007. I have served on various committees, held various officers at the Club and District levels, and have been the FTH D22 Website Administrator since November 21, 2019. Outside of Toastmasters, I have worked in the Finance Industry since July 6, 1999. Should I be elected, my focus will be on helping members and clubs recover from the decline we have seen during the Covid-19 pandemic.
Seeking the role of Division T Director
Cheryl Reynolds is a fifth-generation Kansan who has lived all of her life in Topeka, KS, and currently resides on a piece of land farmed by her great grandparents – much to her surprise. She is the mother of four grown children, three sons and a daughter, and is married to John, who is retired. Cheryl joined Toastmasters in December 2017 and has been in love with the experience every day since then. She originally joined a corporate club at BCBSKS, and is now also a member of A Taste of Success. Every new speech is an opportunity and every new role a welcome challenge.
Lori Pong, IP5, MS5, DL5, SR5, PI5
Seeking the role of Division A Director
I have been a Toastmaster since February of 2018 and have enjoyed every moment of it. I am currently in the process of completing my 6th Path with #7 already underway. I have earned my CC and CL and am working on my DTM. I have served in the positions of Sergeant at Arms and VP Education for Springfield Toastmasters and President of Barry-Lawrence Toastmasters. I have also served previously as Area Director for S73 and as Division S Director. I have learned more from all of these roles than I believe I may have contributed. I only hope that others were able to learn from me as well. I have a Masters Degree in Mass Communications with an Emphasis on Public Speaking and Television Production. I have spent 30+ years working in Project Management with various construction management firms. I am a mother of 4, step mother of 2 and grandmother of 9. I take great pride in not only being a member of Toastmasters but in seeing the success of others. I feel service within Toastmasters and in life in general is one of the most rewarding things an individual can do. I hope to continue serving in some capacity as long as possible.
Seeking the role of Division L Director
I am a recently retired government lawyer, and a long-time member of Bootstraps Toastmasters and Fountainhead Toastmasters. I had not ventured outside of my clubs until a few years ago when I discovered that there is an untapped level of resources and support available at the District level. Since then, I've enjoyed many benefits from participation in District activities.  I've also had the chance to work with and learn from many talented and generous people who've offered their help to me. I'm completing my second term as an Area Director.  Based on these experiences, my goal is to motivate club members to participate in at least one District activity during the coming year.  In addition, I want to help clubs in making the transition to a post-pandemic future.
Seeking the role of Division K Director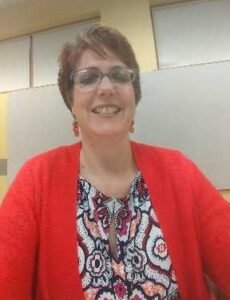 As a nominated candidate for Division K, I will strive to continue the growth of Division K through encouraging our members to submit and work the program Pathways and also form new clubs in our areas. I offer many years of leadership including the trio and also serving as district director in 2015. I plan to have a successful division with area councils and also division council meetings to form a more cohesive team. I look forward to serving the district and its members in this capacity if I am elected.
Shelly Bolling-Strickland, CL, MS2
Seeking the role of Division R Director
Throughout my nearly 25 years of extensive experience in staff and volunteer training, leadership engagement and community collaboration, I've always been engaged in public speaking. Early in my career one of my supervisors recommended Toastmasters, and in October 2016 I joined the Rivergate Toastmasters Club, where I currently serve as Vice President – Membership/Treasurer. I'm also in my second year of District 22 leadership, presently serving as Area R62 Director. Toastmasters has become a solid foundation in my developing into an effective, confident and intentional communicator. My goal is to help others experience Toastmasters for themselves in a similar vein, encouraging them to move full steam ahead!
Soheila Boushehri, MS5, PI5, SR2
Seeking the role of Division S Director

I have years of experience teaching and working with students with special needs. I joined Springfield Toastmasters Club (527) in February 2018. I have served as Acting VP-Education for Branson Toastmasters Club, VP-Education for Springfield Toastmasters Club, and Area Director for Area S73. I love to see all the clubs and members in Division S achieve excellence. The Toastmasters Organization has helped me in different ways to grow, and I want to help other Toastmasters to grow as well. I'd like to take on bigger challenges and assist all the members in the division to reach their goals.