DISTRICT MISSION: We build new clubs and support all clubs in achieving excellence.

DISTRICT DIRECTOR GOALS FOR 2022-2023:
1) To get the District back to the Toastmaster's Mission: To create a positive environment for all of our members and leaders to learn and grow individually and professionally.
2) Encourage leaders at the Area and Division level to be confident in addressing questions and concerns from their members.
3) Encourage members and new leaders at the club level to step up and fill District level positions as Area and Division Directors.
4) Encourage Legacy members, past Mentors and Coaches to work with and assist new potential leaders in leadership positions.
5) Not to lose any members or clubs in 2022-2023. Encourage members to share their "Why Toastmasters?"
Toastmasters International is a nonprofit educational organization that teaches public speaking and leadership skills through a worldwide network of clubs. Headquartered in Englewood, CO, the organization's membership exceeds 364,000 in more than 16,200 clubs in 145 countries. Since 1924, Toastmasters International has helped people from diverse backgrounds become more confident speakers, communicators, and leaders.
The D22 District Leadership Team and Executive Committee would like to thank every leader and member in District 22 for their dedication and continued service. Below are leaders and members we would like to recognize for the First Quarter of the Toastmaster Year:
Shelly Bolling-Strickland – Division Director of First Quarter
David Whitner – Area Director of First Quarter
Soheila Boushehri – Club Coach of First Quarter
Tiffany Liesmann – Toastmaster Club Member of First Quarter
Why do members join Toastmasters?
Why do they stay?
View the District Calendar for upcoming events and learning opportunities
Currently, most clubs are meeting virtually. Attend from the comfort of your favorite armchair.
Pathways Learning Experience
Experiential Learning * Peer Feedback * Mentoring * Self-Paced Program
Start your Path to improved Leadership and Speaking skills.
There are 11 Specialized Training Paths allowing you to develop and enhance your skills at your own pace.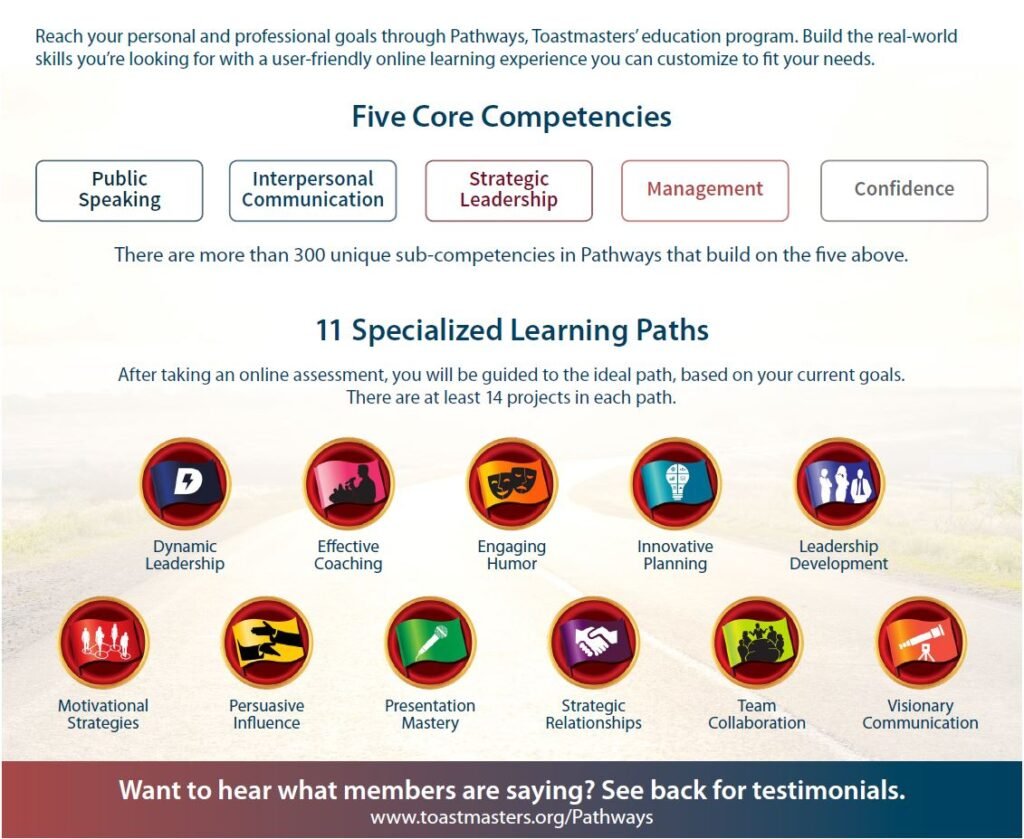 "When I first joined as a club member, I quickly realized that I could talk, but I couldn't communicate."